D-DAY in Salou as the final game was played, the selections are to be announced at the official Lank FC closing ceremony at 8:30pm in the 2 Conference Centre Rooms. Breakfast at 7:15am opened the day as 8:15am interviews were completed with another 12 to the 7 recorded yesterday in the branded Lank FC boardroom in the conference centre.
All 22 Lank FC players were invited plus some of the trialists, as others were asked to leave for 10am training sessions with Portuguese-based Coaches, Tanou and Nene. Swedish Coach, Decrei, departed for his club game on Sunday. Coach David reflected quickly on yesterday's game executions, outlining the results of his scouting mission to inform how Lank FC will attack the game of 2 parts that afternoon.
His tactical plan was illustrated on the large video screen with the aid of a PowerPoint document displaying the 2 sets of starting teams in each half (comprised of Lank FC U19 players first and then Lank Trialists born 2001 and after). They go up against the Danish unit, Oure Football Academy U17 squad.
MVP Player in the RCB Espanyol game, Jamaican goalkeeper Tafari Chambers, and double goalscorer from the previous game, Oquassa Chong, are left out. Jamaicans Casseam Priestley at leftback, Jabari Howell in defensive midfield, Tyreek Magee in attacking midfield and Goalkeeper Denzel Smith started for the younger U17 Team in the second half. Oquassa, Garth and Tafari sat out in the seniors as Shadane Lopez and Trevaune McKain were bypassed in the second.
Game 1: Lank FC U19 vs Oure Football Academy U17
The Danes started positively with coordination, zeal and good technique at a high pace but the scouting and the tactic are disruptive. The quality players executed with precision to snatch the lead after 12 minutes, as Priestley's left-footed corner is nodded home by Isiah, who leaped highest. Designed tactics were at a all time high in minute 26 as Magee set up Howell to curve one around the Goalkeeper from 21 yards out, 2-0. The next 5-minute blitz was ecstasy to watch as Lank FC blossomed with high-pressing teamwork to win and then counter-attack brilliantly to score, with Tyreek Magee in high midfield then with Alex from deep midfield. In 5 minutes it was done, game, set and match, 4-0 at halftime. Lank FC U19 rested as the U17 team came in.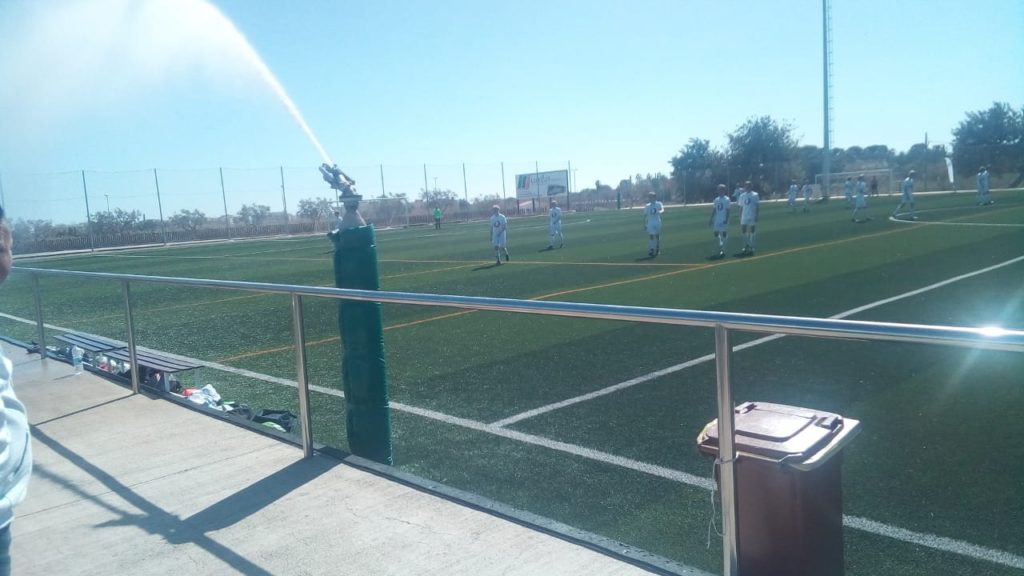 Game 2: Lank FC U17 vs Oure Football Academy U17
Oure Football Academy, similarly changed their entire team as the second half started. Lank Trialists scored early to lead 1-0, Oure equalised 2 minutes later then twice more. Goalkeeper Denzel Smith was powerless to stop the rampage as his 3-man defensive team was leaking badly; he made a few saves but they kept coming. New Coach, Tanou, called for defensive reinforcement in Captain Raymond, but as he entered the field the third goal was conceded.
Jabari Howell was summoned, and immediately changed the flow of the game by winning tackles, organising the team, initiating possession, passing and penetration. This resulted in Raheim scoring to make it 2-3 at the end of the game.
Formalities were observed of shaking hands, pats on the backs, congratulations, commiserations, and photos pus an end to the onfield activities. The first and only Grand Ceremony will take place tonight at 8:30pm.
Stay tuned for the selections.