The Technical representative/a former national player, Nene from the BRAGA ACADEMY in Portugal, made his 18-man squad selection to play against BRAGA ACADEMY U19. This from watching 28 members of Lank Academy from Sweden play their first ever practice game last night.
He selected all 3 goalkeepers and 15 outfield players, including 6 of our 10 HVFC players who are here. 5 of the 6 players selected arrived yesterday: Tyreek Magee, Jabari Howell, Horace Ramsay, Shadane Lopez and 15-year-old Tyrese Williams, along with Central Midfielder Garth Stewart.
The players were told in many ways that this is not the final selection squad of about 22, and 2 more practice games are scheduled this week. The final Lank Academy squad is yet to be selected, and will play in the top European Under-19 Competition starting in January 2019 while training in Barcelona, Spain. The Lank Academy Technical Team, who is totally different, will finalize that squad.

---
U17 Game Report: Lank Academy vs Braga Academy
The BRAGA Academy Showcase was against probably the top U19 team in Portugal, rated amongst the best age group units in Europe. They play in the local competition and are second at the moment; won it 2 years ago. The selected Lank Academy unit had only 15 squad players against BRAGA having 26 players, with both units having 3 goalkeepers. The artificial turf field was of good quality, as too the first class facilities of the venue's exclusive game. Our team lost 4-1 but the initial reaction was very satisfactory. The team performed well and showed positive signs despite limited training, until fatigue, quality, quantity and arguable refereeing took over the second half. The main objective was to observe players' intent, heart, tactical awareness and capability.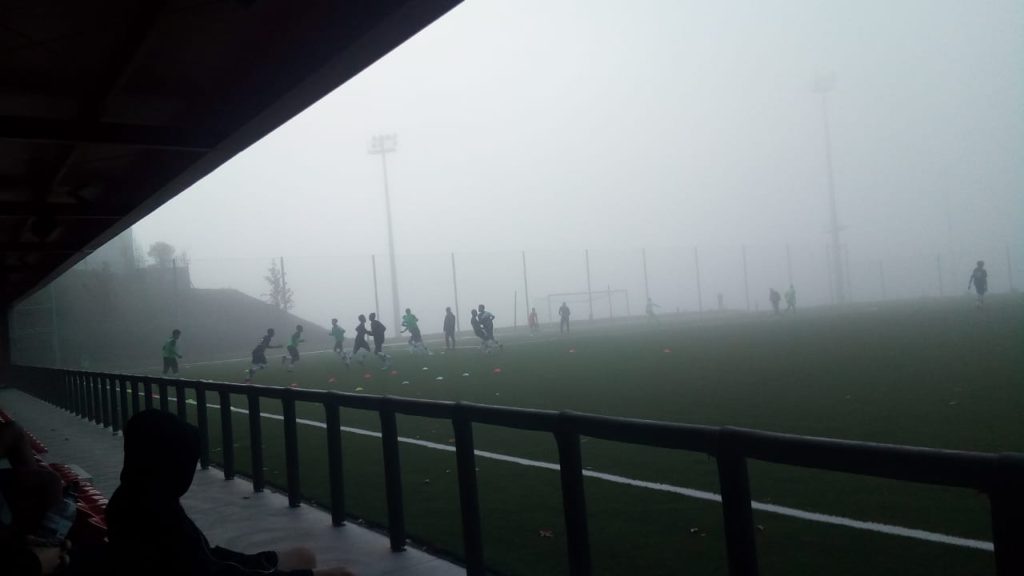 The opponents dominated ball possession, penetration and team play in the first half while we held a defensive structure to counterattack. Our 6 players started in the 4-3-3 formation from defensive midfielder up to the striker. The scoreline was 0-0 up to the 38th minute until the first of 3 dubious penalties were awarded. The Portugal team converted the penalty to lead 1-0 at halftime.
The second half started, and the entire academy stadium went wild when Tyreek Magee's audacious chip caught the unaware goalkeeper off his line to kiss the underside of the crossbar and level the score 1-1. The opponent's dominance resumed, and it was soon after that the second phantom penalty was awarded but saved by Goalkeeper Eliijah from Trinidad. The opponents eventually made changes that pressed us higher upfield to break us down, and it works. They scored 2 more goals from crosses and another questionable penalty was awarded and converted to end the game.
We will play another game against BRAGA ACADEMY U17 on the wonderfully-manicured natural grass fields on Wednesday at 5pm, prioritizing the players who did not play today.