We were well supported by family and friends as they gathered inside the airport lobby to see of the group of 18 youngsters and 19 adults depart for Italy. An additional parent and player will arrive on Wednesday. Hugs, kisses, and a few tears were shared as group photos, selfies and individual photos were taken.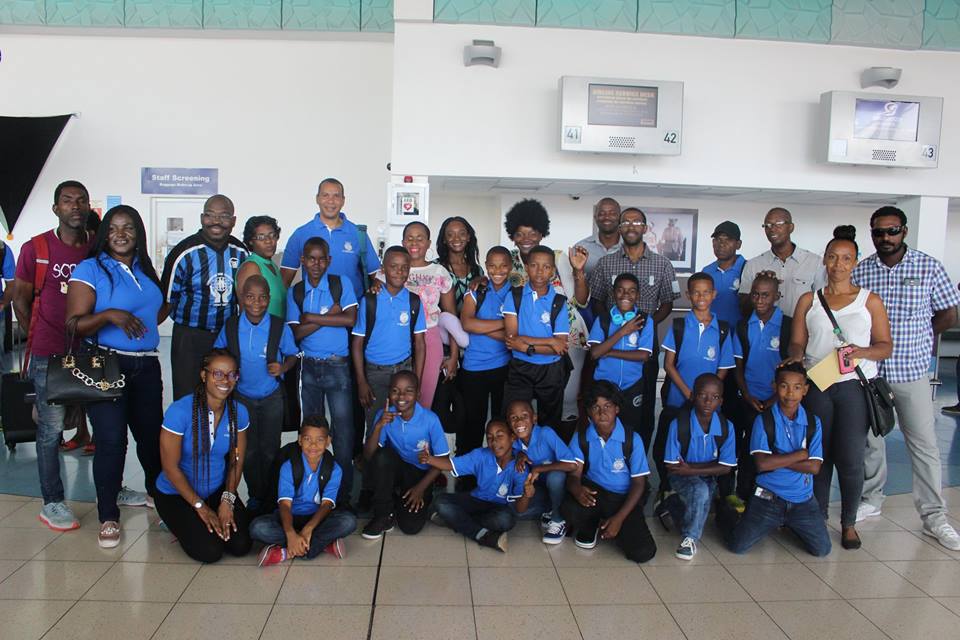 Excited to go, we departed the Norman Manley International Airport at 12:40pm on American Airlines to Miami where we met with HVFC Manager O'Neal Johnson and his wife, along with Janet and Patricia McFarlane, family members of Coach Sydney and Team Manager Monica. Long processing, followed by rushing to Gate D4 at the extreme end of the terminal, clearing and rechecking luggages with a slight delay to complete stage 3 and depart to Malpensa, Milan in Italy!
The boys played video games on consoles embedded in seats of the super-large and luxurious Boeing 777 aircraft during the 9-hour trans-Atlantic flight. They did create a tent to cover seats between 11:15 to 11:40pm so eyes could rest during an intermission, but not for prolonged sleep. Whether it was meals, drinks or snacks, the kids attacked it with vigour until we landed at 9:07am Italian time.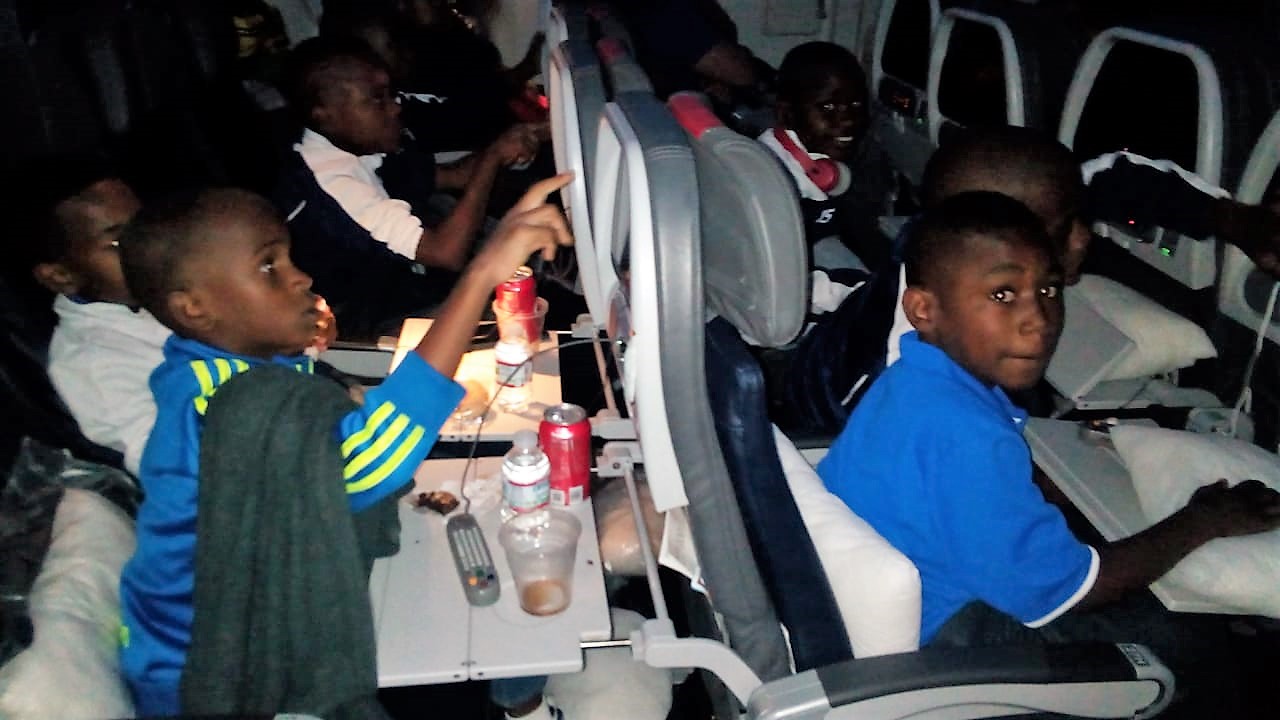 The 60-seater luxury liner met us outside the airport for the 3.5 hour drive across the city of Milan.
New vistas welcomed us; joy filled the young hearts as "look at that" was the popular cry from eyes peering out the bus' windows, left and right. Playing all the way, the young "Stars of the East" glowed in delight. The green pastures adorned the roadsides, with grapevines and olive trees nurtured.
Sooner than we thought, we were entering the hillside town of Cavion overlooking the orchards in the resort town as our Hotel Al Sole, proprietor Milano, and our tournament organiser and friend, Giuseppe Appoloni greeted us with warm smiles and gentle embraces. Hostesses Aleesia and Elise sat us down for lunch following introductions. While eating, drinking and relaxing, we coordinated our rooms and settled in before engaging in a team meeting, followed by a 90-minute walk of the small town area. Everyone had fun at the park and stopped by the Mayor's party on our way back. Later, dinner was followed by a close-of-day meeting, then finally to bed to really rest and catch up on an extended day of long lost sleep!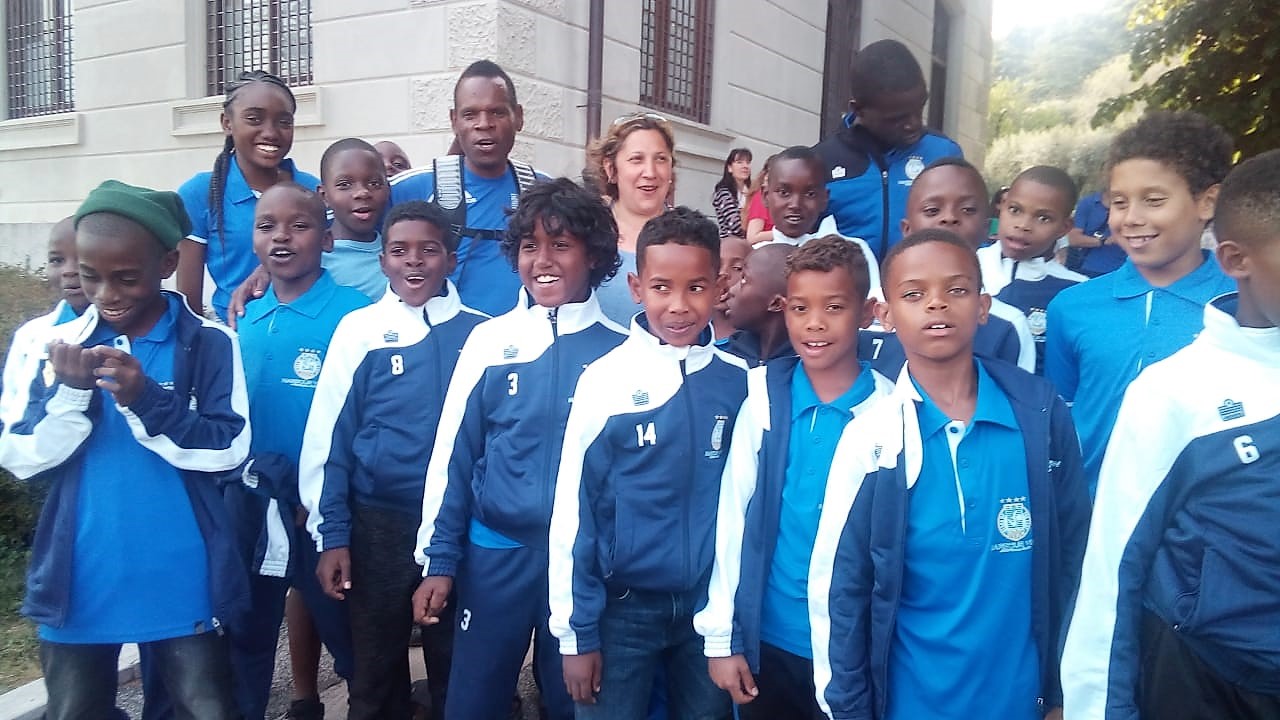 The initial schedule received will see us opening the Tournament against Bayern Munich, then Manchester United, then Italian club Sud Tirol to close Zone A. More details to come!