Harbour View Football Club's Under-10 programme yesterday received a significant boost, as they gear up to take part in the Bandolino Under-10 Tournament in Italy later this month.
The dynamic duo of Barita Investments Limited and Locker Room Sports combined to provide a sponsorship package valued at approximately $1.2 million, to cover the cost for the team's travel, training gear and match gear.
During the handover ceremony at the club's East Kingston base yesterday, Barita Investments presented a symbolic cheque valued at $775,000, while Locker Room Sports covered the additional cost in apparel.
Clyde Jureidini, general manager of Harbour View Football Club, welcomed the contribution of both sponsors.
"It is a big boost for us; both Barita and Locker Room covered the sponsorship of the complete package inclusive of footwear, jersey, shorts, socks, sweatsuits and bags. So we are grateful to both Barita and Locker Room for their contribution.
"Barita has been with the 12-year-old group for the last eight or nine years and so we appreciate this added support. And Locker Room has been a friend of the club for many years and wanted to participate with the junior level with the international tournament for the youngsters and their parents," Jureidini told the Jamaica Observer shortly after the handover.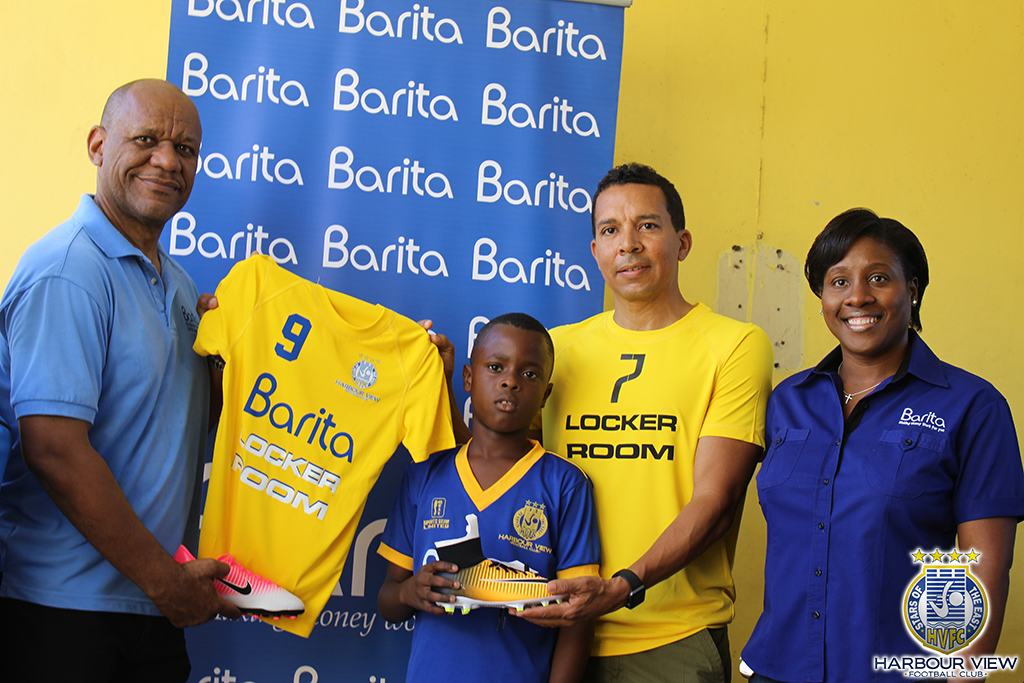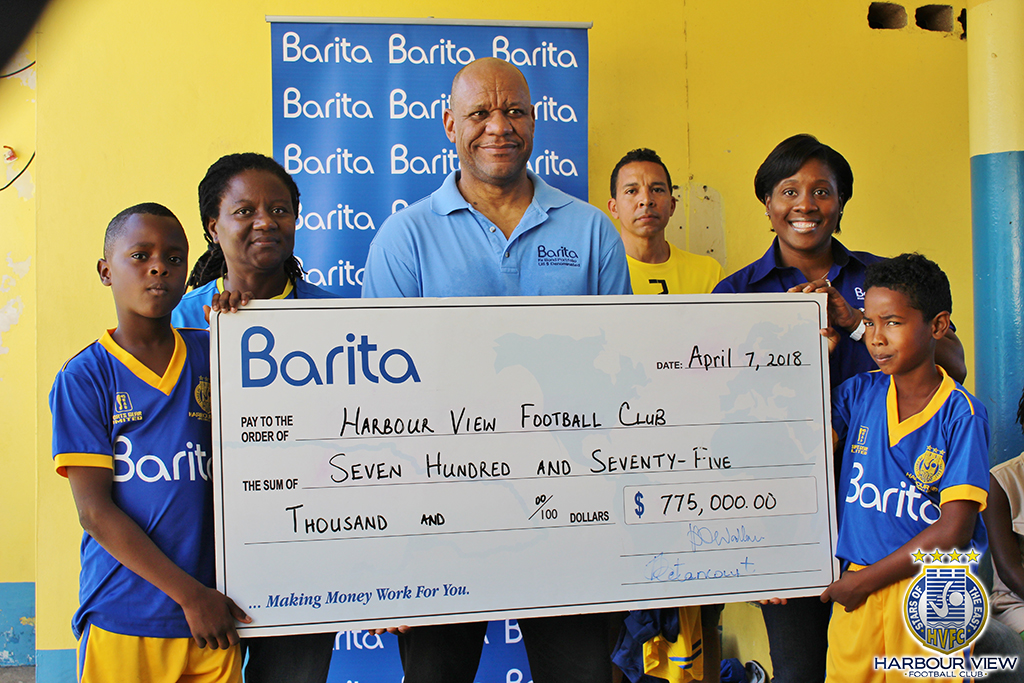 The club recently approved the move for it's Under-10 team to participate in the Bandolino tournament in Italy. They are scheduled to depart the island on April 27 and return on May 7.
"The focus on the whole thing that we agreed on from day one is for the exposure, and for the youngsters to have a fun-loving experience in a football environment in Europe. It is not any pressure on the parents or moreso on the kids to perform at any extraordinary high standard; we expect them to do as best as they can do and we think they will do well," Jureidini noted.
"We don't know the competition, we don't know how they have participated in a tournament structure, because at this age group they are just getting exposed to it — and the KSAFA Under-10 competition will give some of them a feel for it in the next two weeks.
"So we are really just exposing them so that they can enjoy a lifetime building of personality experience rather than expecting a hype performance for them at this level," he added.
Harbour View Football Club is the only club from Jamaica, the Caribbean and outside of Europe to accept the invitation to participate in the annual tournament, which will feature 24 clubs including the likes of Manchester United, Juventus, Real Madrid, Bayern Munich and Roma.
"Those clubs are big names of course but, like I said, no big expectations, so we will take it as it comes and it is a part of the experience overall, so we don't want them to get tense or overly agitated or overly expectant.
"One way or the other we expect them to compete at their level. Part of the exposure is that when we get there we will have three practice games with Italian clubs before the tournament, so we will see a little bit more here or there, because the focus is more on development," Jureidini stressed.
Finally, the veteran administrator sent out an invitation for additional sponsorship.
"Not all is in place yet, we are still finalising some of the Schengen visas, about three or four outstanding. We still have appointments this week for about six people for US visas and about three or four of the youngsters and parents trying to put together to generate enough finances to cover airfare and accommodation.
"So we are working towards everything and if there is any sponsor or interested persons who want to contribute, we are more than grateful to have the assistance," he ended.
Source: The Jamaica Observer