Jorginho James spoke his fate into being, as he told his family members at the beginning of the Premier League season to come to as many HVFC games as they could, as he'll be working hard to get an overseas contract this year. He is now signed on a one-year loan to Rio Grande Valley FC, USL Franchise in Houston Texas.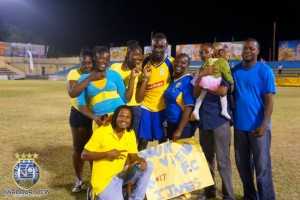 Above: Jorginho with family & friends at a Harbour View game
He has assembled an impressive HVFC 2015-16 premiership season with seven (7) goals and was selected as the only player from the Caribbean Football Union (CFU) Combine in December 2015 to go to the Major League Soccer (MLS) Combine in January 2016.
He went to Fort Lauderdale with the help of club sponsor Lucky Dollar Furniture & Appliance Store and once again, made a positive impact. The MLS Combine was followed by an invitation for a 9-day trial in Texas, USA with newly-formed USL franchise the Rio Grande Valley FC, a secondary division club to MLS franchise the Houston Dynamos.
"Keep practicing good things and goods things will happen to you," James said after getting word of his successful trial.
We wish the Reggae Boyz representative all the best, and congratulate him on being awarded a USL contract after putting in hard work throughout the season.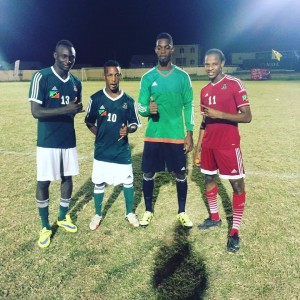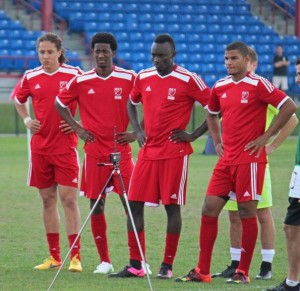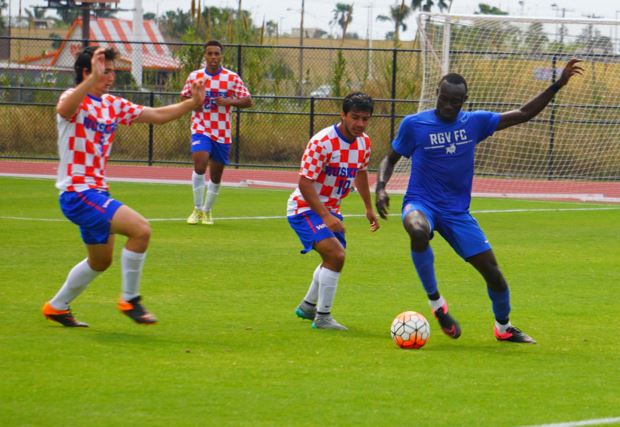 Photos: 1. Jorginho (left) with 3 other Jamaicans (Chevone Marsh [Cavalier SC], Amal Knight [UWI FC] & Ryan Miller [Cavalier SC] at the CFU Combine 2. Jorginho (2nd from right) & another Jamaican international Omar Holness (right) at MLS Combine 3. Jorginho in a training session for RGVFC