Last night we had mixed fortunes with the availability of buses and a driver, so we had to cancel both our practice match and the historic tour of Verona.We went to bed and resigned to the fact that we would be training at 10am only, as rain was expected in the afternoon.
New morning, new results, as two smaller buses were found and then luckily, we got the 40-seater along with a driver, so the game was on again at a newly-built Academy in Chievo some 30km away, but unfortunately, not the historic district tour. Breakfast made way for the technical meeting, gears were washed are distributed as the training session was cancelled.
Light rain fell and temperatures dropped to 15 degrees Celsius as lunch was served. Spirits were lifted as news that parent, Mr. Banton, and player, Zaire Douse, have arrived in Italy as well as the news that everyone is going to Chievo. A bus arrived and the 37-minute drive took us along the highway to the game venue between the Canals and the HVFC team.
Our host, Fabio, met and introduced us to the Junior Technical Team of 4 persons then walked the group around the new structure. 4 friendly 7 vs. 7 games of 15 minutes each were played on 1 of the 3 field-turfs running side by side, divided by large goal nets. The first 2 games were competitive and impressive, but the last 2 went in favour of the hosts as fatigue, unfamiliarity, and frustration had set in. Cheered off by our support team, there were lessons learned, many high points noted, and improvements planned for the 2 Friday afternoon friendly games at our hillside complex.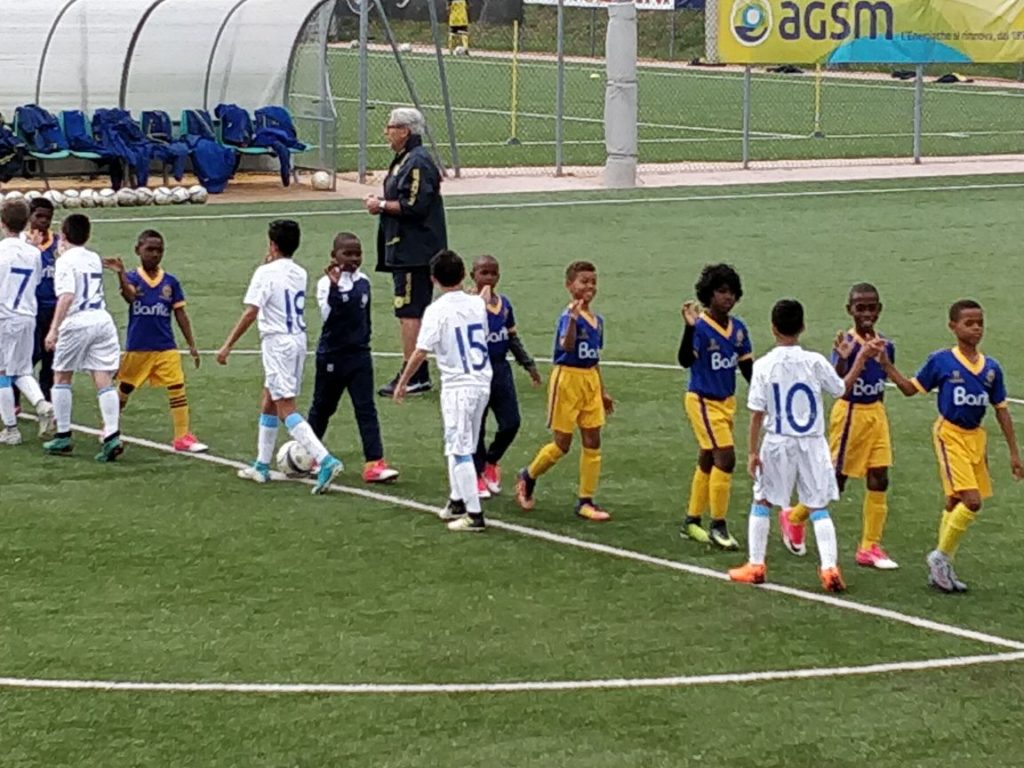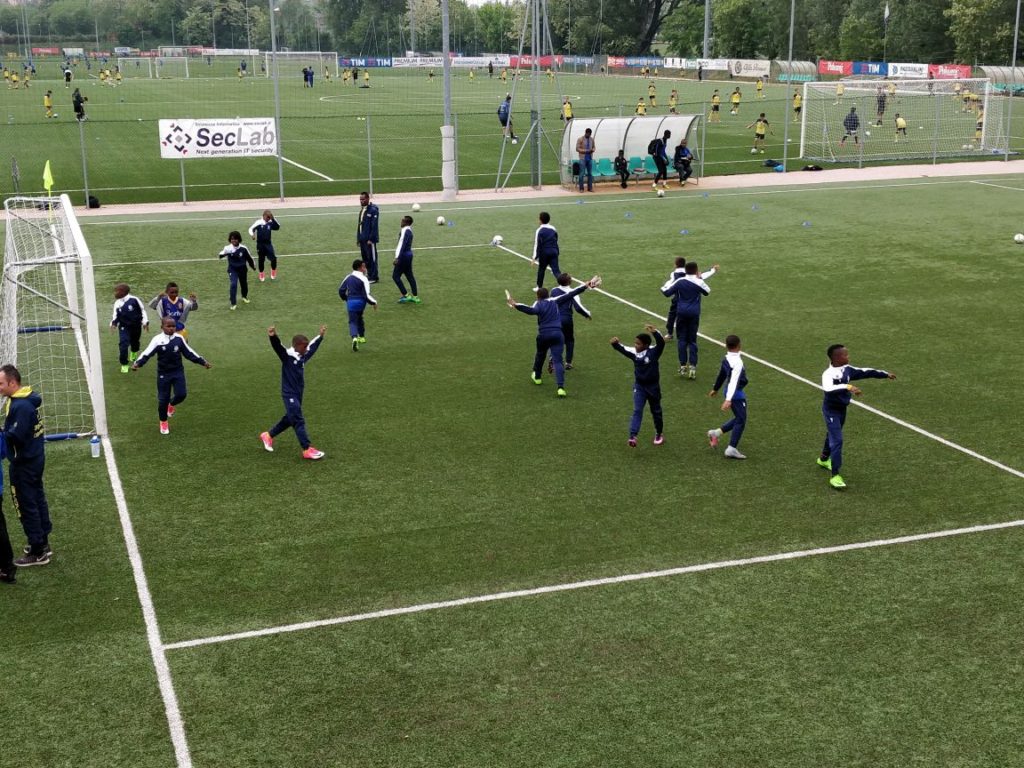 Europa League Live TV game with Athletica Madrid versus Arsenal fulfilled the hat trick, but this time the crowd's less favoured club prevailed 2-1. Arsene Wenger's swansong was smeared, as suspended coach Diego Simione punched the air in repetition, isolated inside the sky box. Tomorrow is another day, as the little guys retired to bed.