The big day was here! The Bandalino Tournament began at the crack of dawn, as we are on time and ready to go after hearing the rules and conditions of play.
Dressed in their branded Barita and Lockeroom golden yellow and royal blue uniforms, we were briefed, warmed up, and ready take to the field.
Bayern Munich vs HVFC
In our first game against Germans Bayern Munich, our opponent scored early, and dominated to win 4-0 regardless of our stout team performance. They were superior and well rehearsed.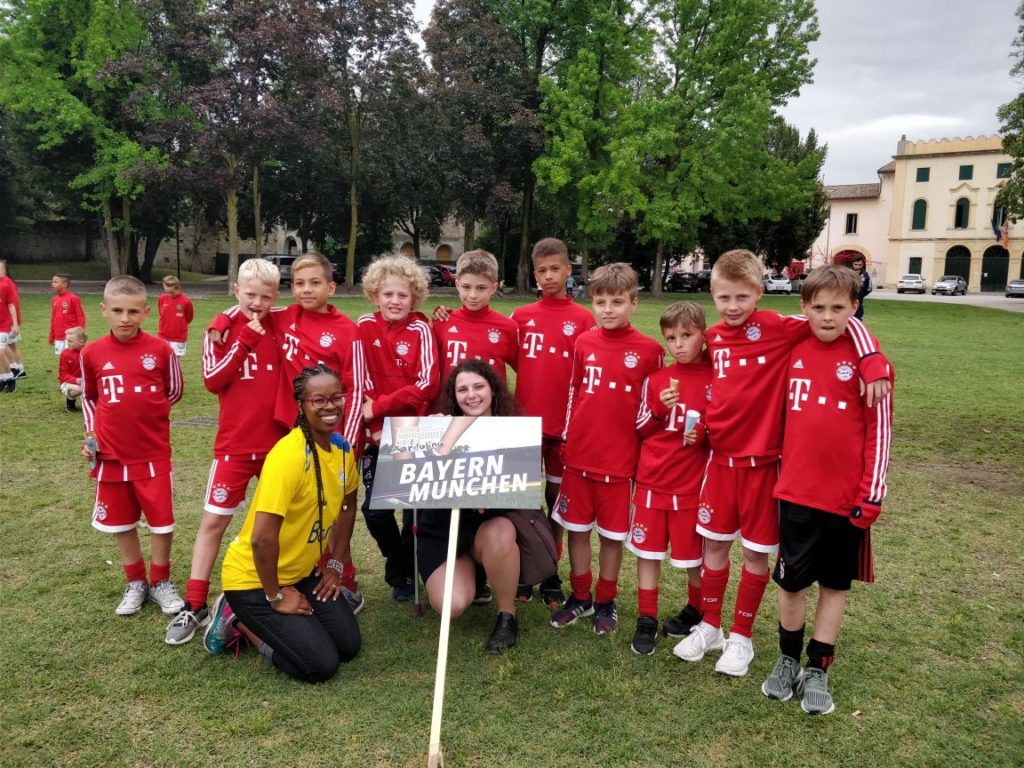 Manchester United vs HVFC
We regrouped and braced for England's Manchester United, as we tried a more asserted approach. They too had much more power, precision, and synergy than we did and eventually won 3-0. Without dishonour, we walked off heartened in some game aspects. The youngsters were not overawed, which showed signs of cohesion in defeat.

Sub Triol vs HVFC
Italian club Sub Triol was the final game in our zone, and we came out aggressive to win 3-1, with 2 goals from Giovanni Taylor and 1 from Elijah Lyon.
We took a timeout to celebrate our first victory in Italy in the an international U10 tournament. We ended third in the zone and advance to 'the European League' round
as the top two, Bayern Munich and Manchester United, advanced to 'the World Cup'.
Helsinki vs HVFC
We step up into the European League against Helsinki of Finland, and battled harder and faster to win our second game on the trot, 2-1. Cousins Giovanni Taylor and Daneil Thomas scored to lead 2-0 until we give up a late goal to give us the zone lead. Giovanni stood out in both attack and defense to be voted our Man of the Match.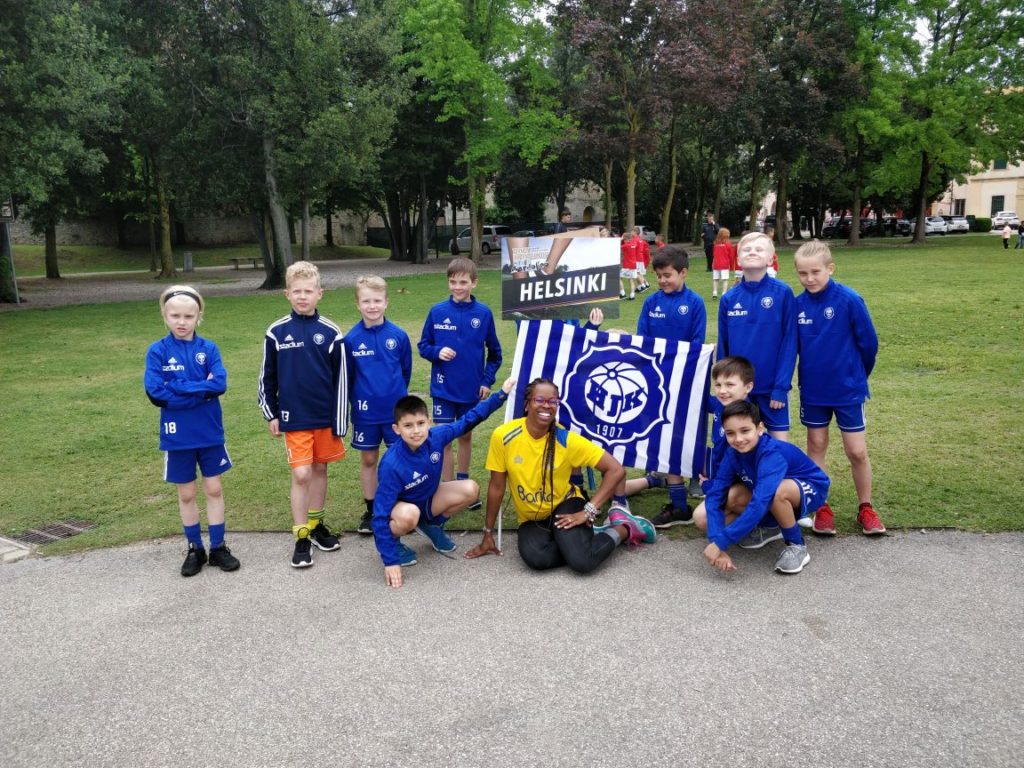 Innsbruck vs HVFC
In our fifth and last game, we continued to show positive signs of improvement to exchange stride for stride and shot for shot with Innsbruck of Austria. Coming out the worst, we went down 2-4 as a spate of defensive injuries and fatigue hurt us to concede goals late in the day.
The boys broke down in tears, frustration, and anger at the result as they have now crossed the line of commitment and started to believe that we are indeed good enough to compete, win, and yes, should not lose.
Mission achieved at the basic level, we picked them up, guided them to the next steps and regrouped for dinner, rest and preparation for three more competitive games starting at 10:25am tomorrow against zone leaders Verona.