Day 7:
Focused on rest, relaxation, and recovery as we got ready for the tournament on Saturday, we stayed in for an early technical meeting after breakfast. Some parents traveled to Verona, others went to the APPI Mall to get souvenirs, gifts and supplies as laundry was returned.
Six clubs arrived at the hillside Complex for a 4:30pm tournament, comprised of two zones of three clubs each playing twice for 25 minutes. Everyone played in both games as a good contest ensued across the board. Clubs like Liverpool, Bardolino, Helsinki, Debrichen Hungary, Bromma, and of course, HVFC. Cold rain brought a successful afternoon for all to an end, to meet, greet and play the games.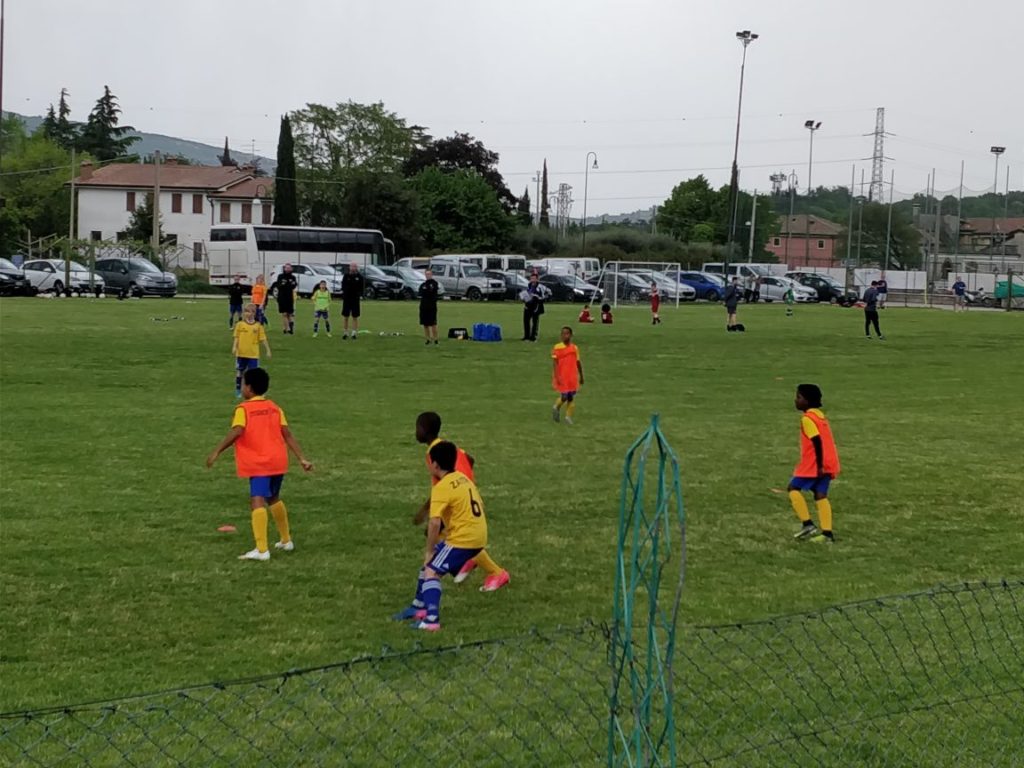 A technical meeting was held at the luxurious Bardolino Hotel, where all 24 clubs converged for the press launch, rules, and presentation packages. The tournament cup was on display and the community hotel training school charity was awarded and recognized by the organizers.
The boys went to bed early as the tournament kicks off at 9am when we are scheduled to play on field one against Bayern Munich.