Most of the group rested well and were up for a team meeting and breakfast at 8am in the dining room. At 10am, we were scheduled to depart for the visit to the town of Bardolino, about 5km away, where the tournament is to be played.
Today the venue hosted a triathlon and an exhibition of vintage Italian Classic Cars where tourists and new residents from Germany and Holland mingled with curious foreigners (like us Jamaicans) who are here for the games.
The busy streets were bursting at the seams as Europeans shop about, toursits gazed at all the sights and enjoyed the fanfare of the famous Lake Garda whose banks are adorned by the flags of nations represented. Active chatter seeped out of the crowded restaurants as waiters moved briskly to fill table orders, a lady dressed in traditional costume made an appearance, merchants invited passersby to stop in and take photos for family or friends; it is hard to resist.
The boys lined around the deck looking at ducks in the water under the bridge, as 2 white Swans cruised pass at the edge of the shore. Dogs of a variety of pedigrees and sizes were led on their leaches guided by super-proud owners; they are simply gorgeous.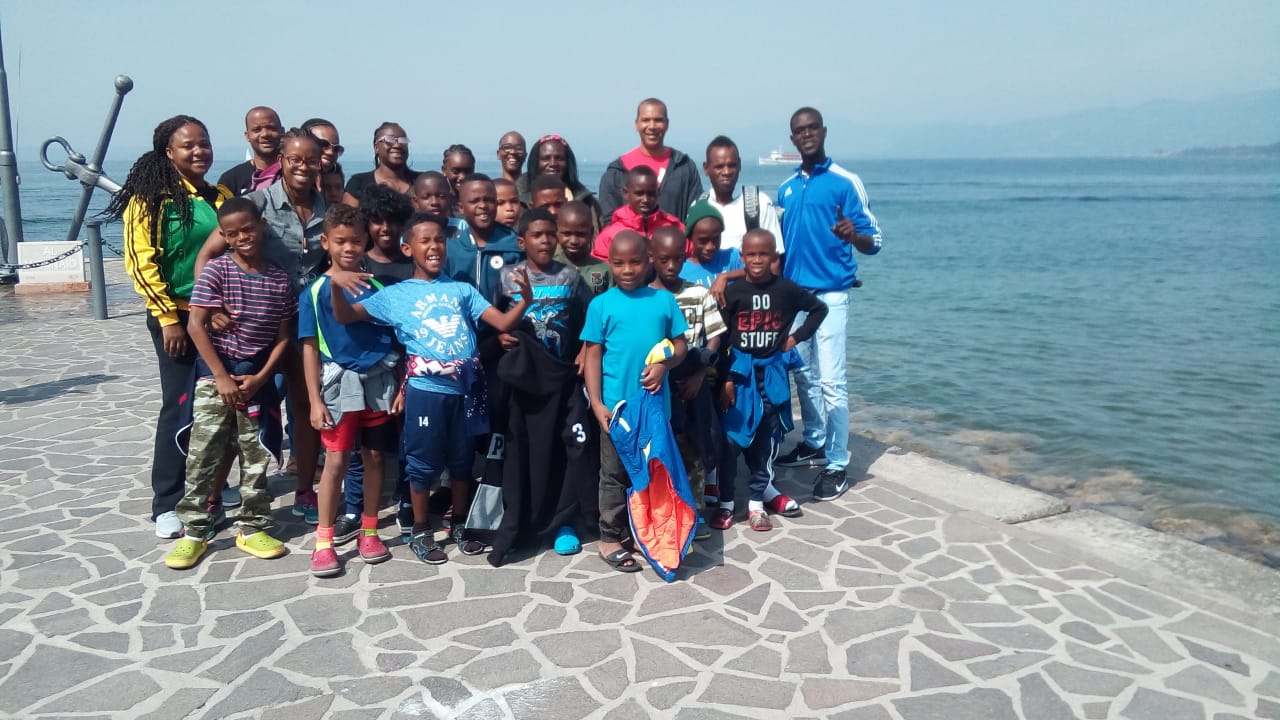 Narrow streets with cobbled-stones had a custom-built train pass along full of passengers while cyclists peddled together in pairs, young and elderly, to stay active. The Ferry came into the Pier from nearby islands where fishermen cast their rods for fun and good sport, as the 18th Century Catholic Church Bell rang from the Bell Tower to reflect the hour at hand.
Lunch at a jam-packed restaurant had tasty and authentic Italian Pizza catered by our hosts. Each person took on the "Can I Eat this Massive Pizza?" challenge all on their own. Silence descended as we all braced ourselves to eat a 16″ pizza, shared for each of us. Some of the boys were up for it, while others saved half for later.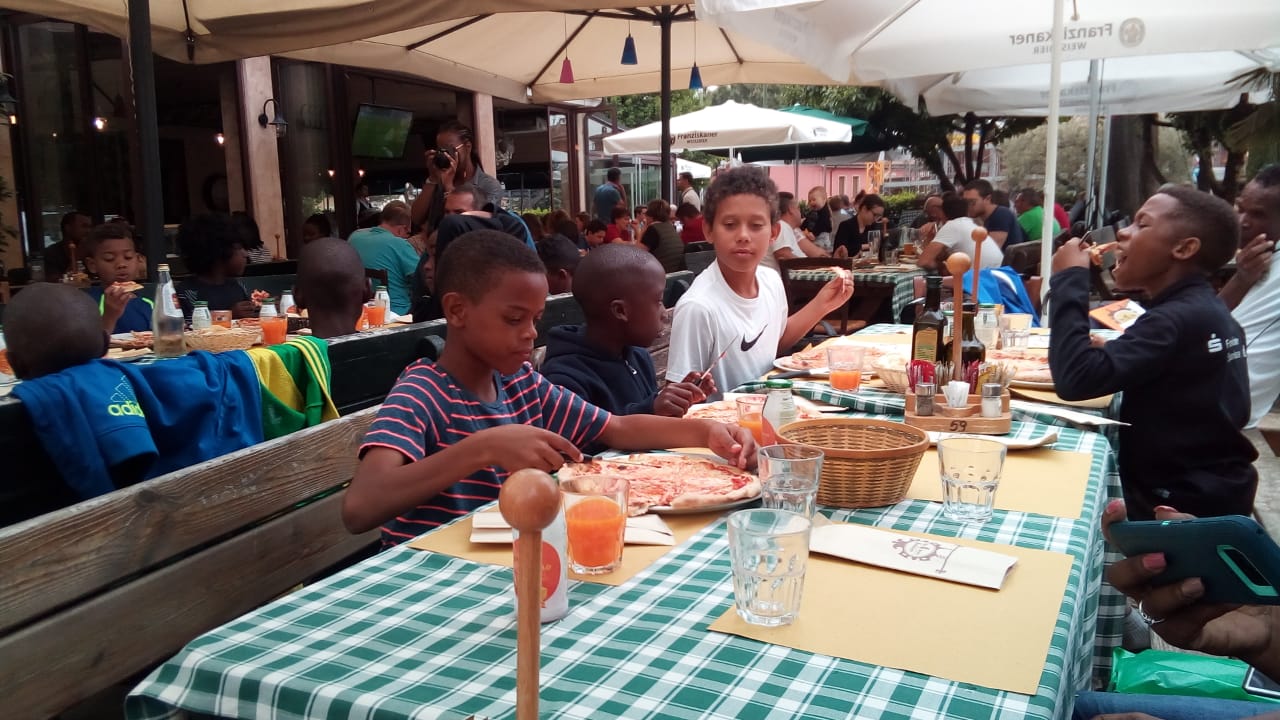 The boys rushed back to the Community Park designed for about 100 persons to appreciate relaxation of the family to lounge, bond and encourage a healthy lifestyle. This is a rich European traditional which manifests itself with Italian longevity in tandem, with good nutrition aided by olive oil, fine wines, exercise.
3 teams of boys exchanged play areas to ramp feverishly and unwind as the females shopped and roamed the town. Our Hotel's small buses collected us around 5:40pm to return to the Hotel, have dinner, then put plans in place for the night and tomorrow's visit to another part of the Lake.