HVFC under-15 KSAFA champions, with a squad of 20 persons, are again traveling this morning at 8:40am to the Cayman Islands from May 1-8th, 2017 to play in the annual Cayman Airways U15 Invitational Tournament Youth Cup. We'll be returning home on the morning of Monday, May 8th.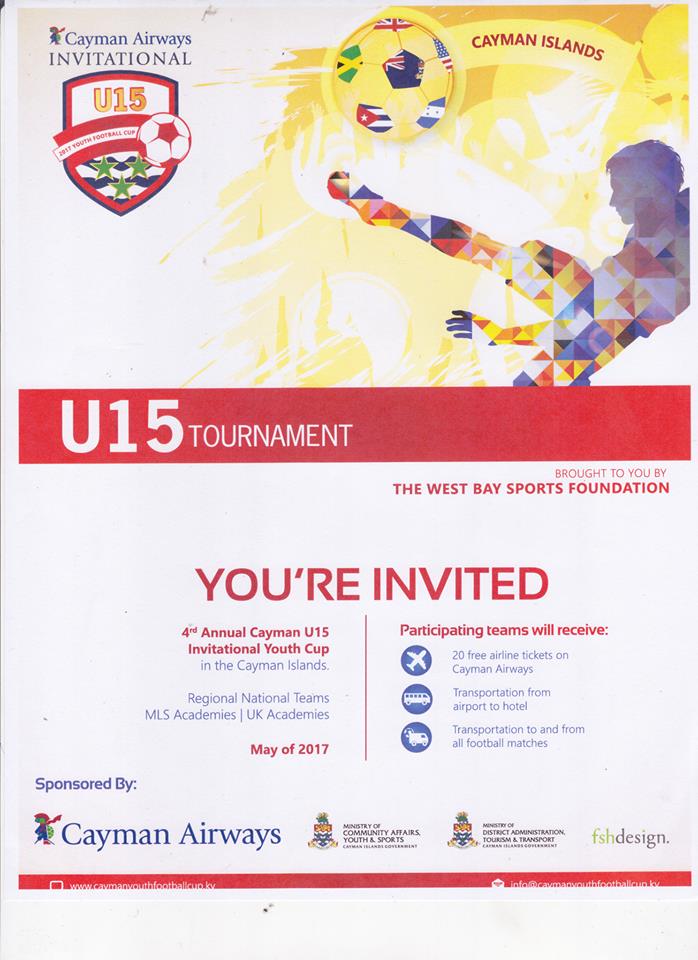 Some of the participating clubs and Academies this year are:
Alchemy (USA)
Bahamas Tottenham Hotspur FC
Cayman Islands National Team
La Ceiba FC (Honduras)
Cuba Federation
D.C. United (USA)
Harbour View FC (Jamaica)
Cavalier SC (Jamaica)
Houston Dynamo Academy (USA)
IMG Academy (USA)
Manchester City FC (UK)
Trinidad & Tobago National Team
Our Zone C with Cuba, Honduras and Bahamas is located in the Cayman Brac, and we seek to advance to the semifinals and finals to travel over to the Grand Cayman Islands from Friday May 5-7th.
We thank our associated sponsors: JN Cayman, MIC Systems, Caribbean Assurance Brokers Limited (C.A.B.), Lucozade Sports and Grace Foods, along with all supportive parents and schools!