A number of Harbour View players have been recruited from their schools to the Jamaican all-schools squad which will play in the Caribbean Americas Soccer Association football tournament in Fort Lauderdale.
The squad includes four players from Jamaica College's winning Manning Cup and Olivier Shield team, such as Ajani Talbott, Oquin Robinson *, Tyreek Magee * and Duhaney Williams. Michael Heaven and Peter-Lee Vassell will be the representatives from DaCosta Cup champions Cornwall College. Super Cup winners Wolmer's Boys have four representatives in the squad as well, including goalkeeper Shemar Jemison, Jahwani Hinds, Andrew Daley and Alphanso Gooden *, while Walker Cup champions Kingston College will be represented by Fabian Grant * and Javain Brown. Fitzroy Cummings and Qwesi Watts from Ben Francis Cup champions Lennon have also been named.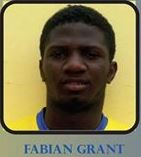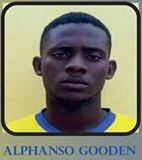 The squad departed the island on Wednesday, December 14th for the tournament between December 15-18. We wish the team all the very best in the competition.
* – Harbour View players