Congratulations to our U13 and U15 youngsters for excelling at the Manchester United / Flow Skills Clinic! Continue Reading →
Harbour View Football Club (HVFC) is the only club from Jamaica, the Caribbean and outside of Europe to accept the invitation to participate Continue Reading →
Things are not looking so rosy for Harbour View just now, but the club is expected to be boosted by the eligibility of their high school stars in what could be the perfect gift for the Yuletide season. Continue Reading →
Jamaican entrepreneur, Jermaine Young's Fitness for Life (FFL) brand has joined the "Stars of the East" to launch their product line in his homeland. The St. Thomas native has been introduced to the club through his friend and former HVFC midfielder, Garthfield Whyte (now a music producer), who had his associated artiste Jameik King perform two songs in the halftime segment at the HVFC vs FC Reno game last night at the Compound.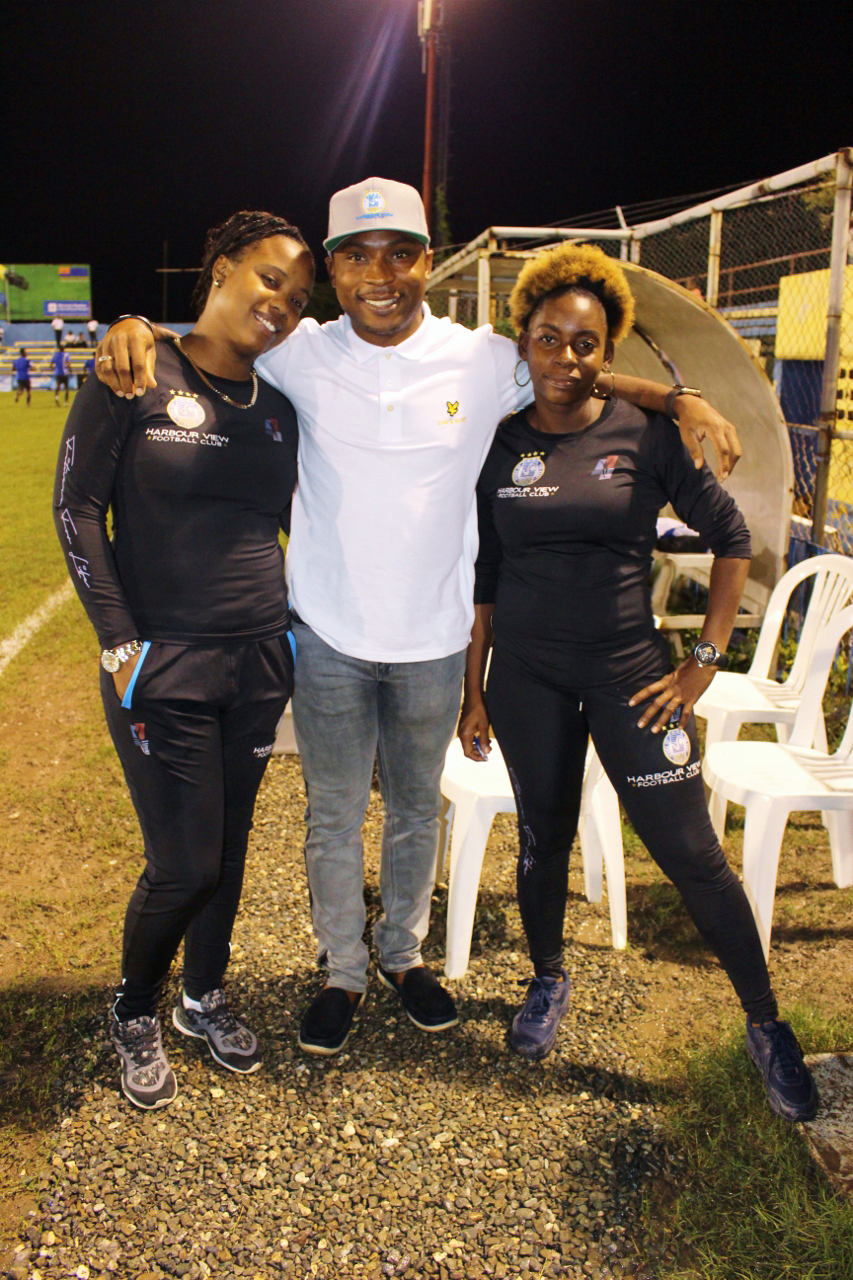 The exclusive purpose of the sponsorship is to establish, build and promote the Fitness for Life (FFL) Leisure Clothing brand with the Harbour View Football Club.
Our 4-Star branded HVFC Logos adorn all uniform items for the season 2017/2018 by providing free the following for the club:
 22 FFL Grey hooded Tracksuits
 22 FFL Grey Snapback caps
 8 Baseball caps for Coaching Staff and Managers
 8 Men's and Women's Blue and Black Warren's slim-fitting Tracksuits
 Jerseys and T-Shirts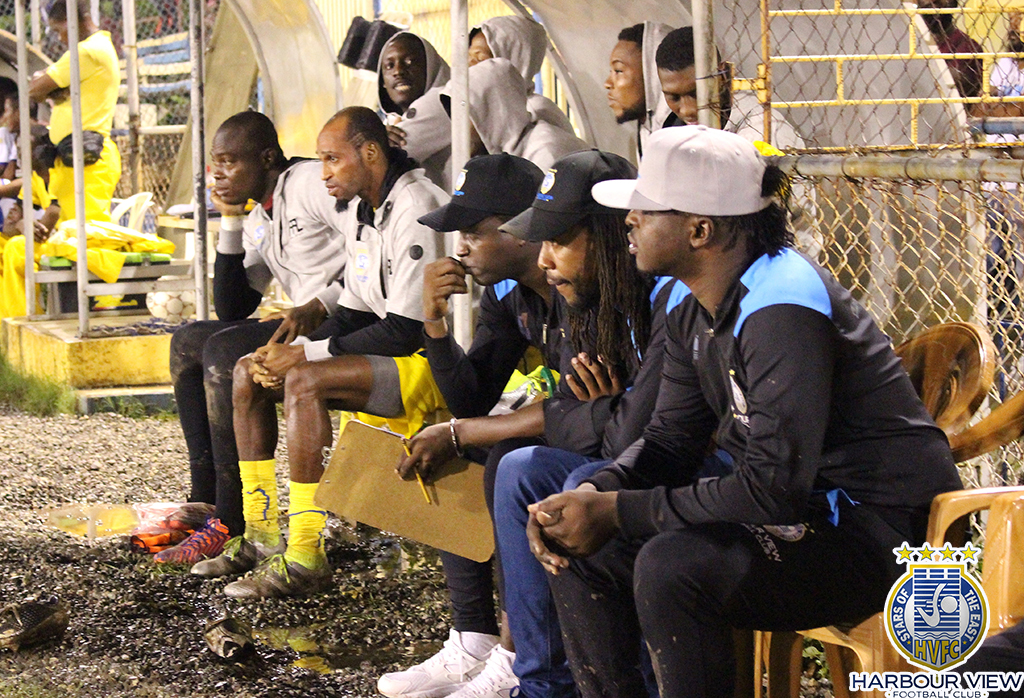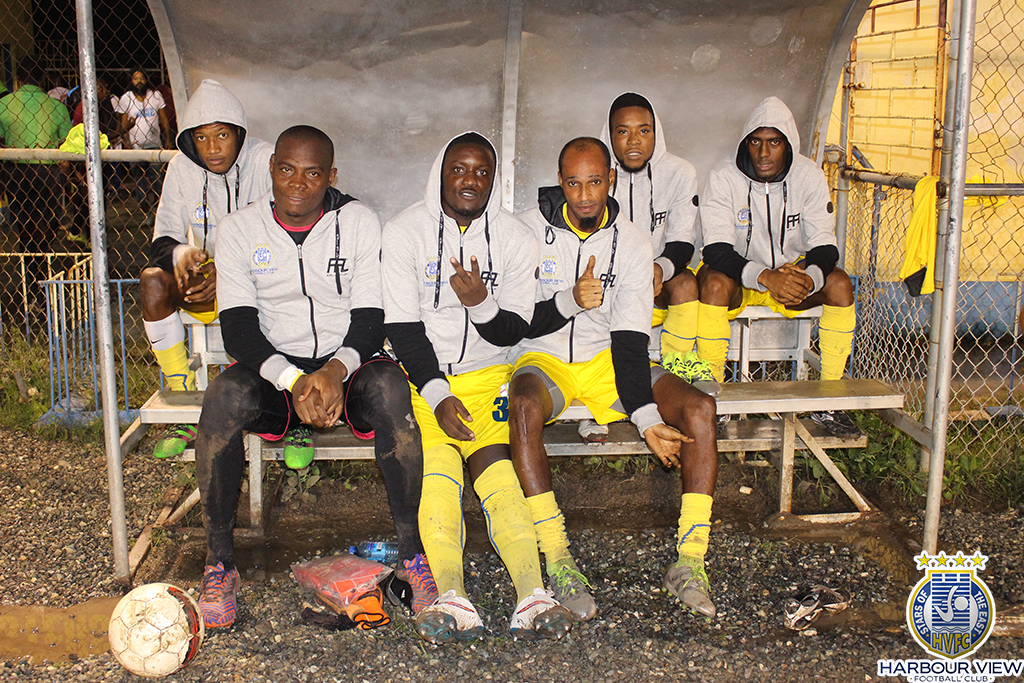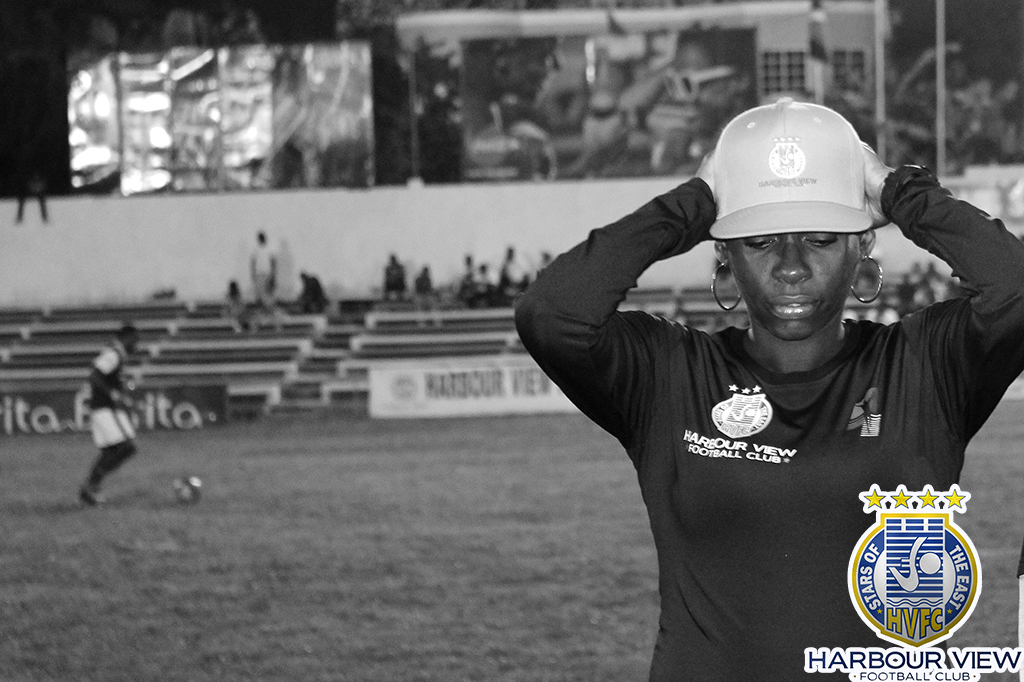 Mr. Young is available for interviews, queries and correspondence while still in Jamaica at 567-5407 mobile.
After a fairly ordinary start to Red Stripe Premier League season, things have finally started to come together at Harbour View FC.
New head coach Ricardo "Bibi" Gardner finally seems to be getting the results he desires out of his troops which have seen the club climb from the bottom half of the 12-team table to fourth in the standings, with three sets of matches to be played in the first round.
The former Reggae Boy cautiously admitted that things were looking up for his team.
"It is getting better, but there is still a lot of work to be done; it's a work in progress and we continue to work on the training ground and hopefully it will pay off in games like these," he said after his team's 1-0 win over the UWI on Sunday.
Gardner said that the players have improved their intensity in training as they continue to grasp his philosophy.
"The players are working a little bit harder in training and it's showing out there on the pitch. The way you train is the way you are going to play on the weekends, so I think the work is paying off. The players are getting it gradually (philosophy), I don't think they fully understand it yet, but as I said it's a work in progress. They are grasping the information and I can see all that we are working on in training, transforming into the game, so that is a plus for us," he noted.
A left back during his playing days, the Harbour View head coach has put together the stingiest defensive unit in the league so far. Harbour View have conceded only two goals in eight games, the closest team being Tivoli Gardens who have conceded twice as many in the same number of games.
"Definitely, if you continue to keep clean sheets there is an opportunity of you getting a goal every now and again, so I want to applaud the defensive work also," said the former Bolton Wanderers captain.
But while a solid defence ensures that you don't lose games, goals win matches, and Gardner is fully aware of the importance of striking it good at both ends. Growing confidence within the ranks, he admits, is also crucial to achieving all goals.
"The confidence is growing and I can see it each day on the training ground that they start to enjoy it a little bit more and they start to express themselves a little bit more and they start to grasp the information and executing it out there on the training field as well," said the former Wolmer's Boys' Manning Cup star.
While they have been solid at the back, Harbour View have managed less than a goal a game up front, with just six goals from eight starts, and so the focus will shift to that area of the pitch in the short term.
"We will continue to work on it in training and we will continue to work on it a day at a time. Looking back on a couple of games earlier in the season, I think we are doing far better in terms of creating chances. We have started to put the ball in the back of the net and that is the only way you are going to win games. So we just have to continue to work as hard as we do on our defensive work," the first-year head coach said.
The primary target for the first round is being met at the moment and it is something that the club can build on, Gardner suggested.
"It's still early days, we said we would love to be up amongst them at the end of the first round and I don't think it's a bad start for us, but it is something that we can build on going forward."
The 13 points that Harbour View have amassed so far in the league sees them tied on points with third-place Portmore United who have a game in hand, but five points off the league leaders and defending champions Arnett Gardens, who have totalled 18 points to date.
Source: The Jamaica Observer
Harbour View's new recruit Michael Lutas repaid his coach Ricardo 'Bibi' Gardner's faith in him when he scored the all-important goal in his team's 1-0 win against the University of the West Indies FC (UWI) at the UWI Mona Bowl yesterday. Continue Reading →
An improved performance from Harbour View FC against a visiting Waterhouse FC at the Compound on Sunday was an encouraging effort that pleased Head Coach Ricardo Gardner somewhat, though the 0-0 draw left him unfulfilled. Continue Reading →
Congratulations to the new Technical Staff led by Ricardo 'Bibi' Gardner, Fabian 'Koje' Taylor and Manager, Oneil 'Bigga' Smith and the entire 2017 squad on winning their first game by 1-0 over Cavalier FC at the Stadium East complex.
Veteran Sean Fraser converted a 75th-minute penalty to give Harbour View an unlikely victory over a wasteful Cavalier Soccer Club in their Red Stripe Premier League match at the Stadium East field yesterday.
Harbour View, who should have been at least four goals down before referee Weston Costley ruled handball in the box on George Pinnock, were extremely lucky to pick up maximum points following a poor display.
Former national player Fraser went straight down the middle for his first goal of the season after goalkeeper Peter Harrison committed himself to his right.

Video courtesy of HVFC fan, Mikey Spice

The "Stars of the East", who drew 1-1 with Montego Bay United last week, were played off the park, but collected three valuable points, and Coach Ricardo Gardner was grateful.
"It's good to get the three points, but I think we have a lot of work to do still on the field. We didn't show our class against a very young Cavalier team," reasoned Gardner.
"No disrespect to Cavalier; they came out and played, moved the ball, but at the end of the day it was good to get three points," he noted.
"Credit to Cavalier for the chances they have created, but sometimes it is good to get ugly wins like what we did today, so we just have to go back on the training ground and continue to work," Gardner added.
Harbour View now move to four points, the same as The University of the West Indies (UWI), who whipped Humble Lion 3-1, and Reno, who battled to a 1-1 draw with Waterhouse FC. Portmore United, following their 4-0 hammering of new boy Sandals South Coast, are provisionally top of the league.
Cavalier, who lost to 10-man Portmore United last week, turned in a spirited performance and should have notched their first win since returning to top-flight football. But the likes of Chevonne Marsh, Alex Marshall and Nicholas Anderson, although terrorising the Harbour View back line, wasted several good goalscoring opportunities.
Head Coach Rudolph Speid was clearly a disappointed man after watching his young team dominate Harbour View but leave empty-handed to remain pointless after two games.
"I thought the score could have been five or anything just like the game we played before," lamented Speid.
He continued: "But the reason why this one stings is that we got at least two penalties in the second half; everybody in the stadium saw them except the referee and then he called one that only him alone in the stadium saw. The ball clearly hit the player in his private parts and his linesman was gesticulating to him to come over and he ignored him and call the penalty.
"The referee decided the game, but saying that, this game should not have been one that he decided because we did get a lot of chances with quality players and didn't put them away," he added.
---
Teams:
Cavalier SC — Peter Harrison, George Pinnock (Vasbert Harry 76th), Dejanni Isaacs (Shevan James 64th), Lastson Reid, Rushawn Plummer, Kemar Shaw, Omar Walcott, Oshane Roberts, Chevonne Marsh, Nicholas Hamilton (Nickoy Christian 67th), Alex Marshall
Subs not used: David Mitchell, Michael Spence, Orlando Brown
Booked: Pinnock (74th)
Harbour View — Joel Johnson, Christopher Harvey, Nicholas Beckett, Rosario Harriott, Ryan Wellington, Kimarley Fray, Sheldon McKoy, Jelani Nicholson (Ajeanie Talbott 89th), Sean Fraser, Jaleel Chamberlain (Michael Lutus 59th), Thorn Simpson (Richard Anderson 77th).
Subs not used: John Wilson, Damarley Oliver, Odaine Samuels, Cleon Pryce, Michael Lutus
Booked: Talbott (90th)
Referee: Weston Costley
Assistant Referees: Richard Washington, Melvin Reid
Fourth Official: Doyen Tummings
Match Commissary: Garfield McDonald
Source: The Jamaica Observer
Harbour View FC and Montego Bay United FC left the Harbour View Mini-Stadium with a point each, after a 1-1 result to open their 2017-18 Red Stripe Premier League season on Sunday. Continue Reading →
Five youngsters were selected last weekend from the Nestlé Milo One Day Tournament for the exposure of a lifetime with a trip to FC Barcelona Camp Nou, October 16 – 18. Continue Reading →